LTL MANDARIN SCHOOL IN THE PRESS
We think LTL is pretty great, but don't just take our word for it. Here are a few articles that highlight what makes LTL unique and effective.
Die WELT [German]
"Wie man Chinesisch in nur einer Woche lernt. "Ein Sprachlehrer in Peking behauptet, jeder könne innerhalb weniger Tage Survival-Chinesisch lernen. Die Schüler müssen sich dafür in der Provinz durchschlagen. Unser Autor hat es ausprobiert." 👉 Mehr lesen
China.org [German]
"Der Deutsch-Österreicher Andreas Laimböck ist Gründer und Geschäftsführer der Sprachschule LTL – "Live The Language". Als er 1999 als Student zum ersten Mal nach China kam, war er sogleich von der chinesischen Sprache und Kultur begeistert. " 👉 Mehr lesen
HSK Accreditations
LTL Mandarin School can boast a certificate of approval from the Hanban and Confucius Institute stating that we are HSK Accredited. Find out more about the HSK Exam and our accreditation certificate here 👉 HSK Certificate & What is HSK Exam
The Pie News [English]
"The PIE caught up with Laimböck to talk about how Mandarin teaching methods have changed since he first studied it, the increasing popularity of learning the language and why he sends students to a city in China with no foreigners to improve their language skills." 👉 Read More
INTERNATIONAL ACCREDITATIONS
IALC – International Association of Language Centres
The International Association of Language Centres was founded in 1983 and is today the world's oldest and biggest international private language school association.
Their founding aims are:
To promote cultural & professional exchange through studying modern languages in the countries where they are spoken
To represent and convey professionalism and expertise in the teaching of foreign languages
To protect and maintain worldwide the existence of high quality independent language schools
As a fully accredited member, LTL is regularly inspected by the association and operates according to the IALC code of ethics.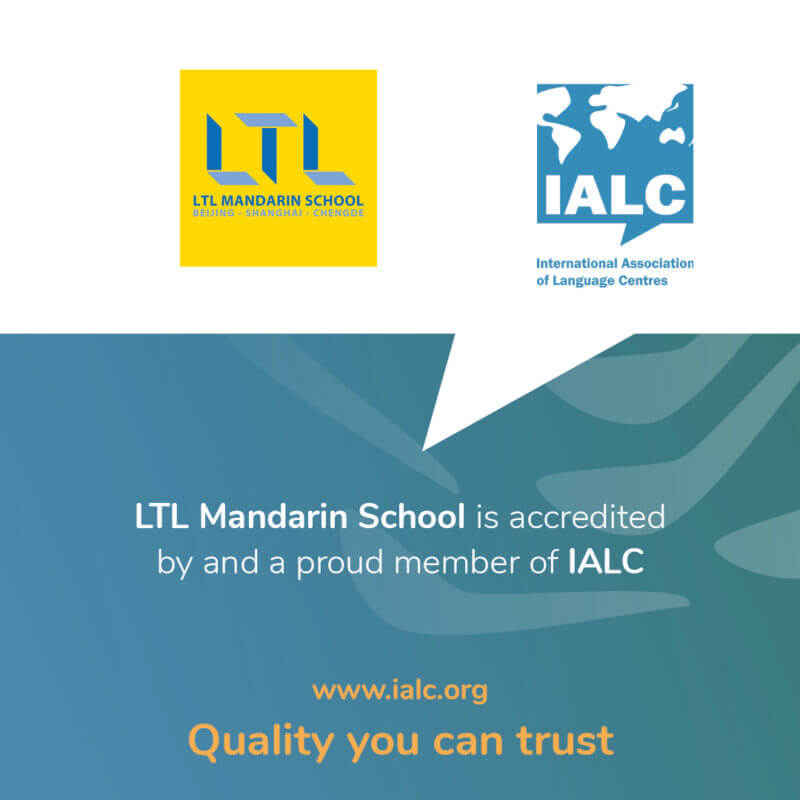 GOVERNMENT ACCREDITATIONS
Ministry of Commerce
as an accredited "Provider of Cultural Exchange Programs"
Ministry of Science of six different German States
as an accredited provider of "Educational Holiday Trips" (Bildungsurlaub)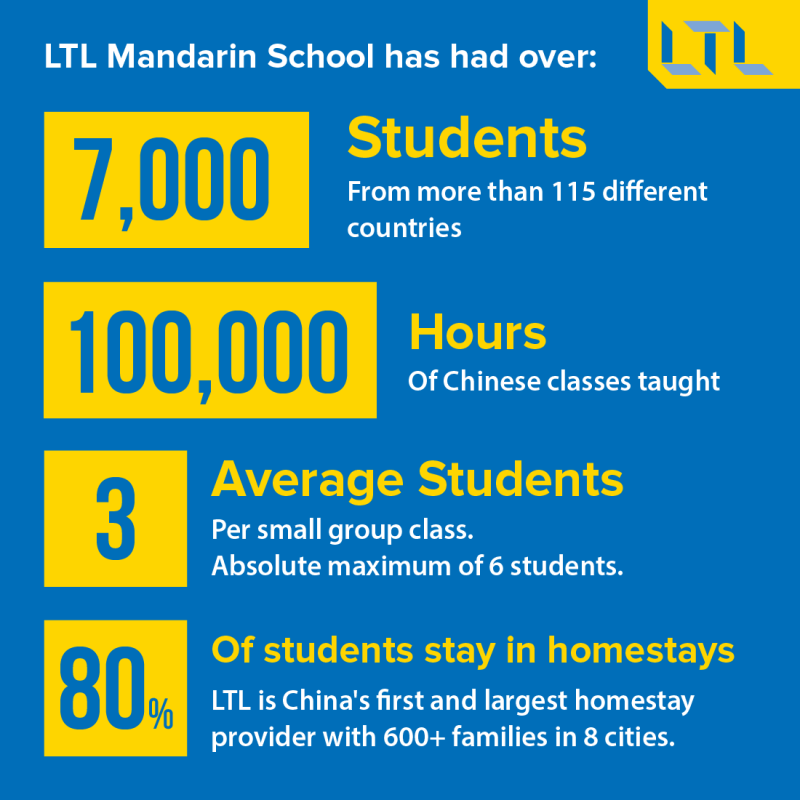 UNIVERSITY ACCREDITATIONS
UNIVERSITY OF APPLIED MANAGEMENT
FHAM
University of Applied Management Erding, Germany
OUR ROLL OF HONOUR
We are super lucky to have received a number of excellent awards over the years.
These awards prove there is no better place to study Mandarin, than with LTL!